Are psychics real or not? You just have to learn how to spot a fake psychic in order to find the ones that are genuine. Finding real psychics on your own might take some time unless you completely rely on customer feedback or word of mouth. However, let us guide you through a few things you should look for in order to end up with a real psychic. Real or fake readings will not be hard to distinguish after you follow our guide. Let's find out how to tell a real psychic from a fake one.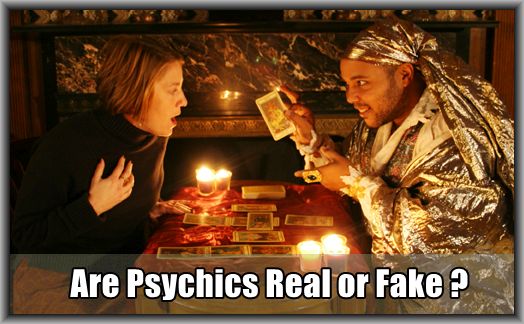 How Real Psychics Work
Are psychics real when they straight away ask about your personal life? Well, real psychics don't tend to ask about your personal life, because they want to be guided by the spirits – not by you. Real psychics will tell you something relevant about your current situation at the beginning of your reading. They will give you specific and detailed information that will not be a match to anyone else. Real psychics don't act as your mother/father and start telling you what's appropriate or not, and they don't come with personal opinions. Instead, they will empower you to follow your own bliss. If a psychic is real, they will always give guidance that is uplifting in nature.
Real psychics:
do the talking

receive information from the spirits (not from you)

are accurate and detailed

give specific information about your situation

are detached and don't give personal opinions

offer ways on how to best meet challenges

offer insights to give you strength

will empower you to follow your bliss

give clear answers that are always uplifting in nature
Note that if you should talk to a psychic that you don't connect with energetically, it doesn't necessarily mean that you haven't been talking to a real psychic. The reading may have felt "off" because the psychic had a bad day, or you were stressed out. For this reason, always make sure that you relax and focus on your question before contacting anyone for a reading. This short preparation can help you connect with the perfect psychic for you – that is also focused and relaxed. Remember, that the energy that you bring out, will come back to you, according to the Law of Attraction. Also, don't try to guide the reading. This behavior is very common, especially when the person wants to hear certain things. Allow yourself to receive whatever information that comes to you from your real psychic. Sometimes, they know what we need to hear – which may not always be what we want to hear.
How Fake Psychics Work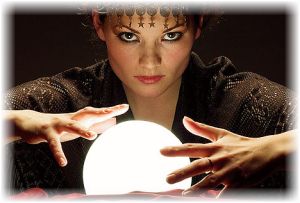 Many fake psychics ask a lot of questions and try to guess names. They also do "cold readings" and gather information about you by analyzing your body language, gender, age, clothes, hairstyle, the way you speak, education, ethnicity etc. You will find them making broad statements that can be true for any person. Fake psychics want to make money, so this means that they want you to come back for more "guidance". The easiest way to do this, is by giving you false hopes and messages that are intoxicating in nature. For example, they may tell you that the person you love wants to marry you and have kids with you. This kind of message is very intoxicating for many people. The client will live on this hope for a while and if things don't go as well as predicted, the client will contact the same fake psychic for more intoxicating messages to keep the hope alive. They will keep calling for more, until they realize that they are victims of psychic scams! Many clients that have talked to fake psychics are very hurt and disillusioned after they've realized that they have been had. Their obsessive need for help may even have caused them financial problems. Many people find themselves broke or even in debt when dealing with psychic frauds. Be very careful if they ask for sensitive financial information that they can use to steal your identity, or if they ask for extra money to clear a curse on you or your family.
Fake psychics:
You should raise an eye brow if you notice this things…
ask personal questions

guess names

do cold readings

make broad statements that can apply to anyone

give intoxicating messages & false hopes

ask for sensitive financial information

ask for extra money to clear a curse on you, or on your family etc.

very long or slow answers when you are on phone readings charging per minute
A thumb of rule, if a prediction sounds too good to be true, then it probably is. If it feels unbelievable after a psychic reading, you have most likely not been guided by a real psychic. Why is that? According to the Law of Attraction, you need to vibrate on the same frequency as your dream, if it's going to manifest. If the gap between where you are (unhappy & miserable) and where you want to be (in a romantic relationship) is too big, it feels unbelievable. Your dream can't feel unbelievable, if it is going to come true. Your dream must feel like the next logical step. Always listen to your feelings – they never lie!
Don't confuse an intoxicating feeling with something that feels uplifting and empowering. You will most definitely have a great experience with a real psychic who is guided by the spirits, because they will always lift your spirit and inspire you to follow your dreams. That kind of experience with a real psychic will feel empowering and believable – because it is. You see, there is nothing that you can't be, do or have!
Besides understanding what the psychics do and don't do during a private session, there are other things to check if you are looking for real psychics. Real or fake advisors can easily be determined by their credentials and reviews written by previous customers. This is something that all psychic networks online provide nowadays.
Are online psychics real?
Are there real psychics working at the online networks? Yes, of course. The online world is pretty much as the "real" world. You will bump in to both real and fake psychics. For example, if you go to a psychic fair, healing shop, or a book store for a psychic reading, you will not know for sure if the psychics are fake or real.
Many people might think that online psychics are fake. Well, it's true that if a person is involved in psychic scams, then the platform provided by the online networks can make it easier for them. A fake psychic would have access to numerous clients from all over the world, and they would be able to be on the same website as other truly gifted real psychics. However, the beauty with the online networks is that they always keep records of what previous customers thinks about the psychic and if they've had any real psychic experiences.
A good idea is therefore to check for reviews and ratings before contacting a psychic online. Note that this kind of information can in general not be obtained if you go to psychics that do "in-person" readings. Instead, you will have to know someone who has had a reading with that specific psychic. In other words, you will have to rely on word of mouth information sharing.
But are the online reviews for real? Are they reliable? All of the big networks provide the client with a user name and the client can only write a review after his/her paid session. This kind of procedure eliminates most psychic frauds on the review pages. There is however always a risk that if the client has received a very "positive" and intoxicating prediction from a fake psychic, there's a chance that the review will be positive as well, so nothing is fool proof.
However, not all psychic networks hire just about anyone without checking their psychic abilities first. To be passed as a real psychic, tests are given by serious networks – such as – and their employees are carefully screened before and during their employment. This means that real online psychics shouldn't be too difficult to find. Go to an established psychic network and spend a few minutes reading their review pages to make sure that you get a real psychic. A tip if you want to talk to real psychics, is to check out Psychic Access. All employees at Psychic Access are rigorously tested and they are guaranteed to be fraud and scam free!
Predictions made by "real psychics"
Are psychics for real when claiming bald historical predictions? Has anyone actually made an accurate psychic prediction? Yes! There have been some amazing predictions made by famous psychics. Real readings can only be validated after the actual manifestation. So just because the prediction did not yet happen, it doesn't proof that psychics are fake.
Is a psychic real if he or she where to predict wars or global events? The best way to convince you that there are quite a few psychics that are real, is by showing you a few examples from actual events. Let's take a look at a few examples.
The Psychic Twins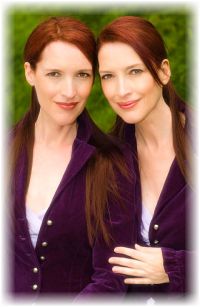 At age 25, the "Psychic Twins" – Linda and Terry – discovered that they could channel spirits through "automatic writing". The Psychic Twins are very famous for their readings on famous people and major events. The Psychic Twins predicted the:
9/11 Attacks in New York

Cyber Attack on Sony

Baltimore riots in the U.S.

Boston Marathon Bombing

fake death of Olivia Newton-John's ex boyfriend
How real are psychics with such predictions? You decide, but the predictions made by Linda and Terry, are rather detailed. For example, they did the "9/11" prediction on the radio in November 1999. They said that it would happen before 2010, that thousands would perish, and that there would be attacks against other federal buildings. In 2005, they were guests on the CSB News "The Insider", and predicted that Olivia Newton-John's boyfriend – Patrick McDermott – had faked his death and was hiding in Mexico (which was accurate). So, what do you do you think about these psychics? Are they real or not?
Nostradamus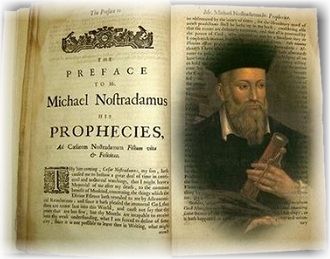 History shows that there has been people with extraordinary psychic gifts. The reputed seer Nostradamus published collections of predictions that are widely famous to this day. The book "Les Propheties" came out in 1555 and has rarely been out of print since then. Some of  most well known prophecies of Nostradamus include the:
Great Fire of London

French Revolution

Birth of Hitler

Death of Henry II

9/11 Attacks in New York
Alison Dubois
Have you seen the TV-series called "Medium"? The main character "Alison Dubois"(played by Patricia Arquette) is actually based on a real person. Just as in the TV-series, the real Alison Dubois assisted the U.S. Law enforcement officials solving crimes with her psychic abilities. Some crimes could even be prevented due to her psychic predictions. Alison Dubois is not alone doing this amazing job. There are many police forces around the world working with psychics – and as we know, the police need hard proof and real evidence to solve a crime.
So are some psychics real or can psychics be real only after their predictions come true? The examples above should at least help you to keep an open mind. Also, as stated earlier, the easiest way to evaluate a psychic – fake or real – is by learning what real psychics do and don't do on private readings, check for their credentials, and look for more accurate predictions made by real psychics.