There are many celebrities who use psychics not only for spiritual guidance, but also for other types of support. You see, even if they are rich and famous – when it comes to matters of the heart, they are just as vulnerable as anyone else. Celebs do have the money to see famous celebrity psychics, but you may be surprised to know that many of them visit their local psychic and/or call psychic networks just like anyone else does.
Let's dive into the list of celebrities who have seen psychics!
Hillary Duff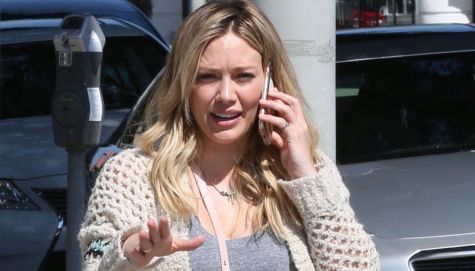 Hillary Duff is one of many celebrities who consult psychics on a regular basis. When Hilary Duff dated the NHL player Mike Comrie, she often called a psychic for a reading. She wanted to know if they were to get married. According to a source: "She's really into Mike and would like to get married and start a family, so she's looking for a second opinion about whether he'd be a good fit for her in the long run." So, what happened? Well, they got married in 2010 … and then they got divorced in 2016…
If you are in a similar situation and are going through an emotional roller-coaster, here's a treat for you – find out where to get FREE psychic readings!
Tori Spelling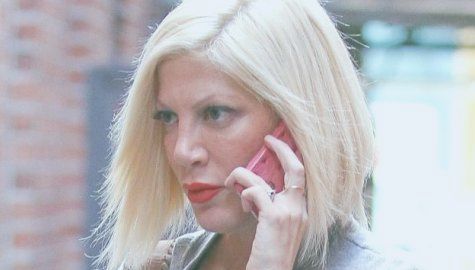 Next on our list of celebrities who use psychics is Tori Spelling. She often uses psychics for advice on business and personal matters. Consulting psychics is something that she has done for years now, and today she has even become a spokes person for the psychic network – Psychic Source!
George Clooney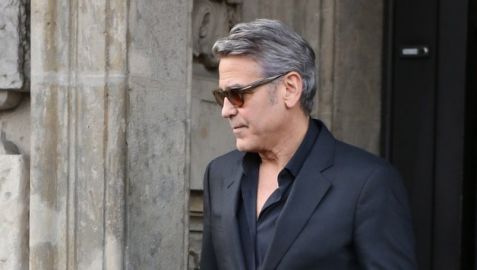 As we search for celebrities who use psychics, we were a bit surprised to find George Clooney. Nevertheless, in 2006, his beloved potbellied pig of 18 years died. Clooney missed his 300-pound "Max" terribly so he decided to contact a psychic to communicate with his departed pet. "The psychic told me Max had a great life with me. He is very happy in spirit and still hangs out with me sometimes. I am not sure she was telling the truth but I do want to believe her."
Cameron Diaz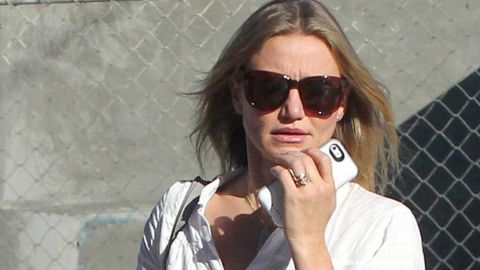 Cameron Diaz is also one of many celebrities who have seen psychics to get answers. However, she has learned first hand that psychics are not always right. Back in 2008, the Hollywood hottie was photographed outside Psychic Tea Leaf Readings in West Hollywood. She was seen leaving the place with a smile on her face. According to tabloids, she was there for guidance on her love life with psychic Mrs. Grace – and the psychic reportedly told her that she saw marriage and kids for her and her then boyfriend, Paul Sculfor…
…even if the prediction was inaccurate, we hope that Cameron Diaz wasn't discouraged to see other psychics again. Hopefully, she has found gifted clairvoyants or mediums to contact for guidance on her love life and movie career. To avoid fake and inaccurate readings, our advice is to check out psychic networks that have profile pages – showing customer ratings and reviews.
Sarah Jessica Parker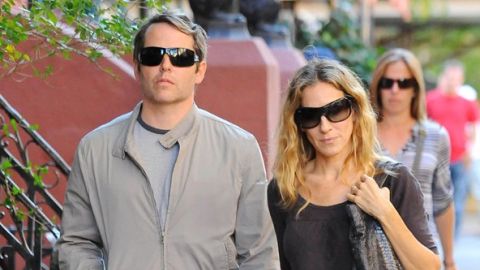 Other celebrities who went to psychics for guidance, are Sarah Jessica Parker and Matthew Broderick. When they were having trouble in their marriage, Sarah Jessica Parker insisted that they would get help from a psychic. Apparently, Matthew wasn't into it but Sarah thought that it was absolutely necessary if they were to survive as a couple. So they went to see a psychic for guidance on a regular basis, according to tabloids.
Angelina Jolie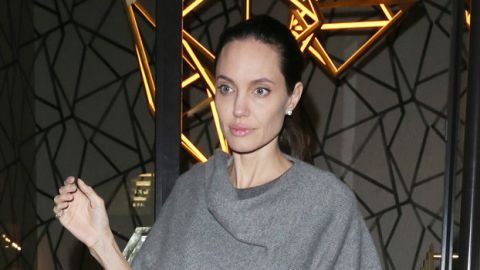 Next on our list of celebrities who use psychics, is Angelina Jolie. According to The National Enquirer, Angelina Jolie saw a psychic in New Orleans after her mother passed away in 2007. The famous actress wanted to contact her mother because she needed her advice and missed their talks. According to an insider: "One of Angie's biggest regrets is that she never asked her mom if she thought Brad was 'the one'."
Lauren Conrad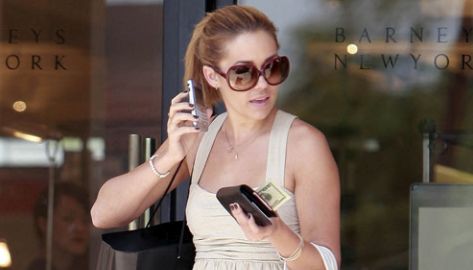 Another celebrity who use psychics from time to time is Lauren Conrad. The former "Hills" star was caught entering the psychic's establishment called "Maria Milagrosa Curandera Espiritual" in L.A. On Twitter, she did also mentioned that she has seen a psychic at some point in life, but wasn't very convinced about the reading. Today, she's engaged and runs an online store "The Little Market".
Denise Richards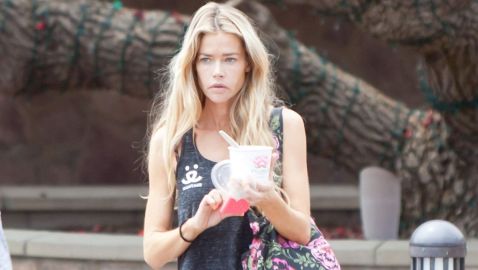 Denise Richards is next on our list of celebrities who consult psychics. When Denise Richards' mother passed away in 2007 after a long battle with cancer, it left Denise with a big hole in her heart. She really missed her mother Joni and wanted to speak to her. So, Denise Richards contacted a gifted psychic named "Natalie" who was the same psychic medium that her mother had met with shortly before her death. "I wanted to believe Mum was still around, I wanted a reading. I wanted to believe in some form of reincarnation. I need to think in whatever way I can that my mother is still with us." She added "I've told her to stay in contact with me even if she has to talk to me only through (her psychic) Natalie", according to the Daily Star that quoted Richards as she was talking to the New York Post .
Patrick Swayze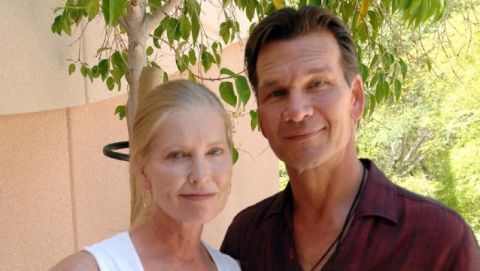 Other names of celebrities who went to psychics to get advice, are the late Patrick Swayze and his then wife Lisa Niemi. Before losing his life to pancreatic cancer, Patrick Swayze was depressed, had marriage troubles, and started drinking a lot. So, the couple decided to see a psychic therapist who convinced them to put effort into their marriage and resolve their issues. In his memoir, Swayze wrote: "Out of the blue I felt a surge of love for Lisa I hadn't felt for years. We cried, our tears washing away the pain that had been keeping us so far apart. We started talking, really talking."
Brad Pitt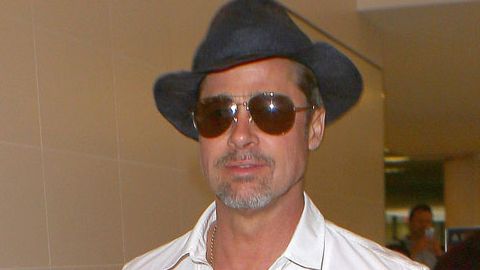 To have Brad Pitt on our list of celebrities who use psychics, must come as a bit of a surprise. Nevertheless, according to tabloids, Brad Pitt has seen the late celebrity psychic Ron Bard for advice. To keep clients like Brad Pitt, you must have integrity, and Ron Bard was no exception. Ron Bard kept his secrets to the grave and never revealed what he saw in the future for Brad Pitt. We can only imagine that Brad Pitt will continue having lots of money and fame!
The Real Housewives of New York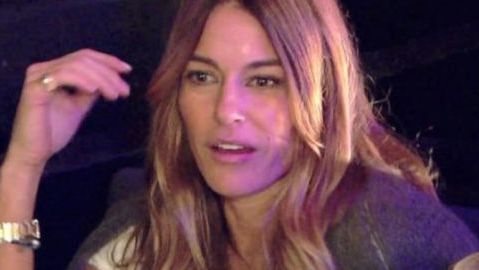 Other celebrities who went to psychics for guidance, are the ladies from The Real Housewives of New York. In a 2011 episode, they had a psychic reading where Kelly Bensimon was said to be pregnant and married by the end of that year – unfortunately that prediction didn't come true….
The Kardashians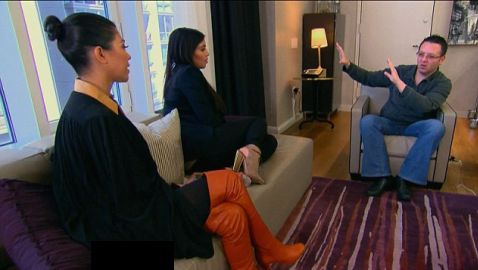 Some of the most well known celebrities who have seen psychics are the Kardashians. They have been consulting several renowned clairvoyants and mediums for years now!
In a 2012 episode of Kourtney and Kim Take New York, the sisters met with celebrity medium John Edward to communicate with their late father Robert Kardashian, Sr. John Edward appeared again in 2015, but on the show Keeping Up With The Kardashians. Kim Kardashian called John Edward on the phone to get some answers regarding her attempts to become pregnant.
In 2015, the British celebrity medium Lisa Williams was a guest on Keeping Up With The Kardashian. She was invited to search for spirits in Khloe's home.
In a 2015 episode of Keeping Up With The Kardashians, the young celebrity psychic medium Tyler Henry was invited to channel the sisters' late father Robert Kardashian, Sr. In 2016, the very gifted medium Tyler Henry invited Kris Jenner and Khloe Kardashian to his very own TV show Hollywood Medium for a reading. Kris Jenner has been to several mediums before, but this reading was very touching. Tyler Henry was able to give validating pieces of information that had never been revealed publicly before!