Celebrity psychics are like "hot accessories" in Hollywood. Brad Pitt uses celebrity psychics for business advice, Angelina Jolie has turned to a celebrity psychic to communicate with her late mother, Jennifer Lopez uses one for career advice, and Cameron Diaz contacts hers for love advice. Since money isn't a concern, they can afford to meet with these world famous celebrity psychics for a reading whenever they want. Many of the celebrities even have their numbers on speed dial!
Below is a list on the most famous celebrity psychics in the world! You will also find out their client list, how much they charge, and if you still can make an appointment with these highly sought-after celebrity psychics!
Top Celebrity Psychics
A celebrity psychic tends to be respected for having accurate psychic readings. And with that gift comes money and fame. They do not only become celebrities themselves, but their clientele base expands with many new celebrities. Let's see who the top celebrity psychics are!
James Van Praagh
The well known celebrity psychic James Van Praagh has a long list of famous people who want to meet with him for private readings. Many of his celebrity clients are in the entertainment world, but business executives are also among those interested in his services. His client list include names such as Jennifer Love Hewitt, Goldie Hawn, Cher, Ellen DeGeneres, Wesley Snipes, Shirley Maclaine, Joan Rivers, Loretta Lynn, Katie Couric, Chelsea Handler, and many others!!!
James Van Praagh is also known for channeling deceased celebrity personalities like Frank Sinatra, Marilyn Monroe, Michael Jackson, Princess Diana, Gandhi, Roy Orbison, Rock Hudson, Liberace, Lucille Ball, Gandhi, Abraham Lincoln, Benjamin Franklin, Johnny Carson, Slim Pickins, Andrew Carnegie, and Edgar Cayce!
The celebrity psychic James Van Praagh was born in New York, USA back in 1958. He is a clairvoyant psychic and spiritual medium. James Van Praagh is best known for his TV shows Beyond With James Van Praagh, Ghost Whisperers, Living with the Dead, and Talking with the Dead. James Van Praagh is one of the most famous mediums in the world. He has appeared on Oprah, Larry King Live, Dr. Phil, The View, The Today Show, 48 Hours, Biography, Coast to Coast, Chelsea Lately, Beyond Belief and numerous other shows.
Due to his busy workload, James Van Praagh does not schedule any private sessions. The only times he does personal readings nowadays is at charity events, or at his seminars. So, the best chance to get a reading with this celebrity psychic, is to attend one of his seminars.
John Edward
Another highly sought-after celebrity psychic is John Edward. This man has done psychic readings on many stars, including The Kardashians, Dr Phil, and Jennifer Beals (Flashdance). The reputed celebrity psychic has appeared on TV shows like Oprah, Dr Phil, Dr Oz, Keeping Up With The Kardashians, Kourtney and Kim Take New York and several other shows.
John Edward was born and raised in New York, USA, in 1969. At an early age, he "knew" about things and family events that no body had told him about. Fortunately, his parents were very accepting and encouraging of his psychic gift, which allowed him to develop his skills early on in life. John Edward became world known with the TV shows Crossing Over with John Edward and John Edward Cross Country.
If you are lucky, you can get a reading with John Edward for $850 USD. You just need to sign up on his website and express your interest. However, since it is a random selection process, there's no guarantee that you will get a private readings.
More on his readings here: http://johnedward.net/events/private-reading/explained
Lisa Williams
The British medium Lisa Williams is next on our list of celebrity psychics. Her clients include high profile celebrities such as Arnold Schwarzenegger and Nancy Reagan. She is also known to have channeled the spirits of Marilyn Monroe, Ronald Reagan, Princess Diana, Bob Hope, and Ray Charles! The British celebrity psychic has been guest on TV shows like Oprah, Larry King Live, and Good Morning America.
Lisa Williams was born in Birmingham, UK, in 1973. She was about 3 years old when she first remembers seeing dead people. Lisa Williams' grandmother was also a medium, which was a real comfort for her since she had someone to talk to about her experiences with the spirit world. Growing up, she never sought out to become a professional medium. However, one day when Lisa Williams did a private reading for a friend, people learned about her psychic skills and it wasn't before long before she started giving readings professionally. Lisa Williams became world-famous with her TV series Lisa Williams: Voices from the Other Side, and Lisa Williams: Life Among the Dead.
Today, Lisa Williams tours around the world, and has her own school the "Lisa Williams International School of Spiritual Development" (LWISSD). If you want to schedule for a psychic reading with this celebrity psychic you are in luck, because she still gives private readings! Her rate is $495 USD for a 45 minute reading, or $300 USD for a 20 minute readings.
Read more on her readings here: http://www.lisawilliams.com/#!about3/c14op
Sally Morgan
Sally Morgan is another highly sought-after celebrity psychic from the UK. Sally Morgan has A-list celebrities and royalties as clients. Her client list include the famous actress Uma Thurman, and the wife of Art Garfunkel. She also had Princess Diana as a client for 4 years!
Sally Morgan was born in London, UK, in 1951. When she was 4 years old, she started seeing spirits and ghosts. Her grandmother was also a psychic and known as the "Witch of Fulham". Sally Morgan took part in Professor Gary Schwartz's study in the US, and after his experiments with her Gary Schwartz called her "one of top 5 most accurate mediums in the world"! Sally Morgan has appeared on the TV shows Sally Morgan: Star Psychic, The Psychic Life of Sally Morgan, and Psychic Sally: On the Road.
The celebrity psychic Sally Morgan no longer schedules for one-to-one readings. If you want to meet with her for a reading, your safest bet is to go to her live shows across the UK and Ireland.
Tyler Henry
Tyler Henry is the hottest celebrity psychic right now. The rich and famous are standing in line to get a reading with this young and gifted clairvoyant medium. Guests like Amber Rose, Jaime Presley, Carmen Electra, Boy George, Snooki, Tom Arnold, WWE Diva Natalya, NeNe Leakes, Candis Cane, Monica Potter, Margaret Cho, DJ Qualls have been on his TV show Hollywood Medium With Tyler Henry. They were all very impressed by his remarkable psychic gift. Those who were skeptics and didn't believe in his abilities, quickly got turned around after a personal reading with Tyler Henry! He has also appeared on Keeping Up With the Kardashians.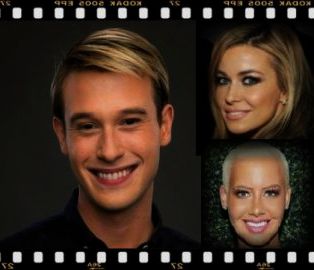 Tyler Henry was born in 1996 – in Handford, California, USA – a small suburb outside Fresno. He used to give psychic readings to students and teachers when he was attending high school. Shortly afterwards, he was "discovered" and got to do his own TV show Hollywood Medium With Tyler Henry.
If you want a psychic reading with Tyler Henry, you need to fill out a form that will put you on a waiting list. According to his Instagram, he has a waiting list of over 15,000! Tyler Henry's rate for a private reading is not easily available on his website.
Thomas John
Thomas John is one of the most sought after celebrity psychics in Hollywood. He has had clients like Jennifer Lopez, Courtney Cox, Goldie Hawn, Janet Jackson, Real Housewives of New York City, Lynne White, Donny Deutsch, Judy Licht, Magee Hickey, and writer Merle Ginsberg!
Thomas John has made many accurate celebrity psychic predictions including:
The divorce of

Tom Cruise

and

Katie Holmes

The passing of both

Whitney Houston

and

Etta James

Matthew McConaughey's Oscar for Best Actor
Blake Lively's Pregnancy
While we don't wish death upon anyone, Thomas John has also made predictions for the next two years (2016-2018) of celebrity deaths including: Betty White, Hillary Clinton, Dolly Parton, Michael J Fox, and Burt Reynolds.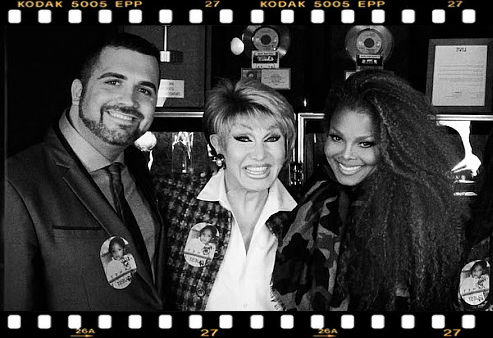 Thomas John was born and raised in Massachusetts, USA, in 1984. He has worked as a famous drag queen in Chicago, under the name "Lady Vera Parker". However, he decided to make some life changing decisions which allowed him to open up to his psychic abilities. He realized that he had a gift to communicate with those in the afterlife, so he became a traveling spiritual medium. His accurate readings wowed the audience and he soon got himself a name around the world. A-list celebrities started seeking out Thomas John for a personal reading and it didn't take long until he was a sought-after celebrity psychic in Hollywood.
If you want a private reading with Thomas John, you can make a request on his website. The celebrity psychic has a rather long waiting list and the "paid waiting list" is closed at the moment. He does however offer "Emergency Readings" that are scheduled within 8-10 weeks at a higher rate of $1275 per hour.
The Psychic Twins
The celebrity psychics Terry and Lisa Jamison – more known as "The Psychic Twins" – are world-famous for making accurate predictions about world events. The most famous predictions are the 9/11 terror attack, and the Al Qaeda terror threat in Europe. These predictions were made on the Art Bell radio show in 1999. They also foresaw the Boston Marathon terror bombings, and JFK Jr.'s death in a small plane.
Terry and Lisa also made some pretty amazing celebrity psychic predictions:
In 2005, Terry and Lisa predicted that Olivia Newton John's

then boyfriend Patrick McDermott

had faked his own death – which was verified by people who had seen him in Cabo, Mexico.
They foresaw the

winners of the 2009 Oscars

They predicted that Paris Hilton's brother would get injured in a car crash – he did crash his car in Palm Springs and got injured back in 2014
They saw that

Dr. Oz

would be called a "fake and charlatan" – 10 doctors wanted to dismiss Dr. Oz from Columbia faculty for fraud in 2015
They predicted that Jay Z would be slapped with a paternity suit – In 2015, Jay Z refused to take DNA test to prove whether or not he was the father of a 21 year-old boy
They foresaw Liza Minnelli's rehab for substance abuse – she checked in 2015
The foresaw Madonna's issue with

Lady Gaga

– Madonna confessed in a Rolling Stone interview (2015) that"She blatantly ripped off one of my songs" in 2015
The Psychic Twins have appeared on the ABC special "Beyond Belief" and there have been lots of documentary films made about these celebrity psychics.
Due to overwhelming demand, The Psychic Twins are not able to schedule any private readings at the moment. The celebrity psychics will notify this temporary hold as soon as possible.
"The Seer" – Christian Dion
Christian Dion says he is the best secret in Hollywood. The celebrity psychic is known as "The Seer" and has some of the highest profiled celebrities as clients. Most of his clients are in the entertainment business and they are mostly referrals from one to another. Their questions can be about whether or not they will win an Oscar, or if they should sign a multi-million dollar deal!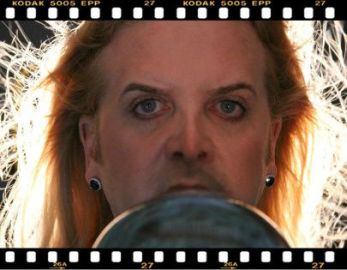 Here's some of his celebrity predictions that has come true:
"The Seer" foresaw that

Justin Bieber

was going to spend time in jail – Justin Bieber got arrested in Canada on assault charges and dangerous driving in 2014
He foresaw that

Prince William & Kate

would get married and pregnant with a baby boy within 18 months of their wedding – They did get married and pregnant with a boy within 18 months!
"The Seer" predicted that Hillary Clinton would run for President in 2016. His predictions are: "she'll win, in fact would win 2020, too"
Christian Dion grew up in Yorkshire, in the North of England, UK. At the age of 5, he realized that he had a psychic gift. His parents were very interested in spirituality and his grandfather Abraham, was a physical medium! Christian Dion's way to success began at house parties – where he did psychic readings. Later, he did a radio interview for the BBC which led him to go to London. There, everything happened very quickly. His client list grew and he appeared on TV shows. He started working with celebrities in different parts of the world. Then one day, he decided to go to the U.S. and the rest is history! Today, he is a sought-after celebrity psychic, and he has a blog where he brings psychic celebrity gossip on the rich and famous in Hollywood. The British psychic is known for his accuracy and has been on TV shows like The Roseanne Barr Show, The Other Side, America's Talking, and Morning News.
If you want a reading with the celebrity psychic Christian Dion, you're in luck because he still does reading via e-mail. Mr Dion is also a contributing columnist writing psychic gossip over at Bellespirit magazine.
Ron Bard
Last, but not least – we just have to include the late Ron Bard (1956-2016) in our list of celebrity psychics. Ron Bard was a very high paid celebrity psychic who made more than $1 million a year for his psychic work, and is the only psychic that has ever been featured in Forbes magazine. He had many Hollywood stars as his clients including Brad Pitt, as well as highly wealthy Japanese business people.
Ron Bard was known for his integrity – he never revealed what was said in a private session. However, he made lots of celebrity psychic predictions that has been documented. Here's what he foresaw back in 2011:
Ron Bard predicted that Jennifer Aniston would meet her soul-mate in the next 2-3 years – and the following year she got engaged with actor

Justin Theroux

and in 2015 they got married!
Ron Bard predicted the breakup between Taylor Swift and Jake Gyllenhaal months before Taylor Swift wrote the famous "We Are Never Ever Getting Back Together" that was inspired after their actual breakup.
He foresaw future lawsuits for Lindsay Lohan due to endorsement conflicts – The mobile airbrush tanning company "Tanning Vegas" sued Lindsay Lohan in 2011 for failing to pay $40,000 for tanning sessions from 2007-2009.
As many people thought that Justin Bieber's fame would be short lived, Ron Bard thought differently – that he would gain popularity, almost like Michael Jackson. Well, later he told the press that he wanted to be as big as Michael Jackson and he is still making world hit songs ….
He predicted that Willow Smith's new found fame might have to end too soon because she's not ready and is pressured mostly by her mother – and shortly after the prediction she was seen in a t-shirt that said "I hate everyone" and she even got dropped from the "Annie" remake – Will Smith later explained that he know understands her needs for just being a kid, without any pressure of becoming successful and famous.
Also, the following has been revealed:
In 2005 (when Brad Pitt was married to

Jennifer Aniston

), the celebrity psychic Ron Bard has claimed to have told Brad Pitt that he would meet someone new that would change his life – later that year he met Angelina Jolie.
In 2014, Ron Bard warned

Brad Pitt

that

Angelina Jolie

would leave him, according to the Daily Mirror – and in 2016 Angelina filed for a divorce.
That ends our list of celebrity psychics. If you can't afford to meet with a celebrity psychic for a reading, then call any gifted psychics from our reviewed psychic networks.