Reputed famous mediums, are true blessings for the psychic industry. The paranormal has always fascinated people throughout history. However, people are becoming more aware and accepting of the spiritual world due to the many successful TV shows on psychic clairvoyants that have been produced over the years – and the interest in the paranormal is still on the rise! So, who are on the top 10 list of best known psychic mediums of today? Also,who are the most well known mediums in history?
Top 10 Most Famous Psychic Mediums
To give you a fare list of renowned mediums, we have taken the following into consideration for each famous medium: the amount of search results on the web associated to the medium, TV and radio presence, social media presence such as Facebook, Twitter, and Instagram.
With all these famous mediums on TV, who tops the list? If we were to answer this question a few years ago, we would without at doubt have said James Van Praagh and John Edward. These two men have dominated the media for years now and are still the top famous male mediums active today. However, in 2011 a lady entered the scenes with her very successful TV show Long Island Medium. Then there was also the upcoming star, Tyler Henry who came out with his own television series Hollywood Medium With Tyler Henry in 2016. These guys are probably the hottest most famous psychic mediums on TV right now. While you might not be able to afford a psychic reading with a famous psychic, you could always look at psychic networks as an option.
1. Theresa Caputo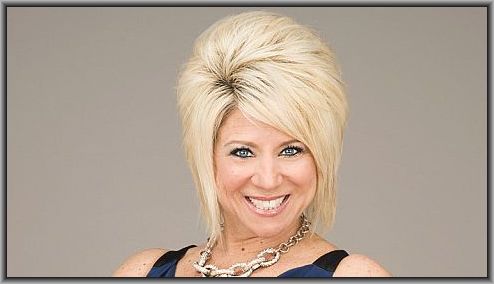 The charismatic New York born medium with the big blond hair has made a huge success with her TV show "Long Island Medium". It first aired in 2012, and she is already known as one of the most well known mediums in the world! The New York best-selling author has been sensing spirits since she was 4 years old. She tried to suppress her gift because it caused her a lot of anxiety. However, when she was in her 20s, a spiritual healer Pat Longo advised her to accept her psychic gift fully. She listened to the spiritual healer and found an inner peace, which later led her to practice mediumship. People loved her so much that her waiting list for a psychic reading was for 2 years – and this was before she got famous! Today, she's touring around the U.S. with the show. Her Facebook pages "Theresa Caputo" and "Long Island Medium" have together almost 6 million likes – making her one of the most famous mediums of today!
2.  John Edward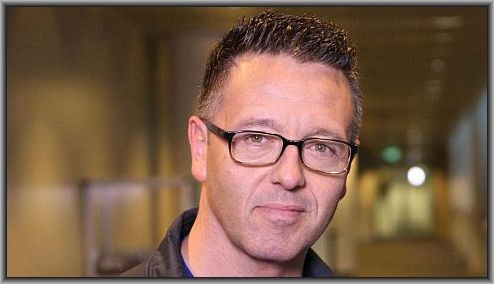 John Edward is a New York born and raised psychic medium. He is best known for his TV shows: Crossing Over with John Edward and John Edward Cross Country. At an early age, John Edward knew about family events and history events that had taken place before his birth. His family was very open to his psychic gift and the paranormal. Growing up in such an accepting family made it very easy for him to flourish and develop his psychic abilities. Over the years, John Edward has made a lot of personal appearances and private readings. Today, the best-selling New York Times author is one of the most famous clairvoyants and mediums in America. He is also involved in a show called Evolve – an online interactive community where members are not just viewers at home, but participants being read. His mission is to encourage his followers to continue on their spiritual journey.
3. James Van Praagh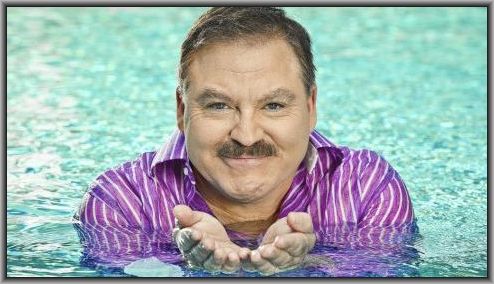 Many people consider James Van Praagh as a spiritual pioneer. He is very loved and respected within the psychic community and has spread an awareness of mediumship for the past three decades now. James Van Praagh has shared his knowledge through his books, web site, social media, live stream events, classes, seminars and TV shows. He has written many best sellers like Talking to Heaven, Heaven and Earth, Ghosts Among Us – to name a few. He has also done the successful TV show called Living with the Dead and the successful TV series Ghost Whisperer. So, it's fair to say that he is definitely one of the most famous spiritual mediums working today. By the age of 14, he had an inner "calling" to find God in the outside world. The New York born medium who intended to become a Catholic priest has helped people to heal from the deaths of loved ones for many years now. His gentle nature has brought comfort and hope to people around the world, and he is still very active in doing so.
4. Tyler Henry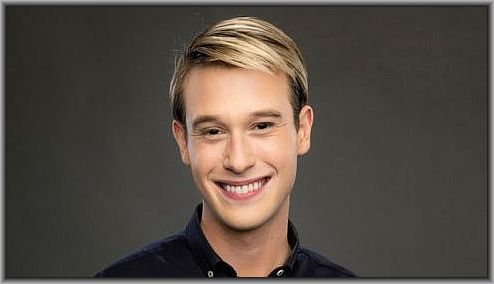 Tyler Henry was born in 1996, and is the youngest in our list of famous clairvoyant mediums. His TV show Hollywood Medium With Tyler Henry premiered on E! on January 24, 2016 and has become a huge success. In the reality show, Tyler Henry meets with Hollywood celebrities and shares messages from their departed. Tyler Henry was born in a small rural suburb outside Fresno, California and is not accustomed to the celebrity culture. Growing up, he always knew that he wanted to help people. When attending high school, he gave readings to students and teachers. His plan was to attend college and become a hospice nurse. As he went to school, a psychic told him that he would do a TV show and write books and that this was his life purpose. At the age of 19, he was "discovered" and the prediction came true! When Tyler Henry was 10 years old, his grandmother was sick in cancer and one night he woke up and just "knew" that his grandmother was going to die very soon. He told his mother about his experience the very next day, and only moments afterwards, they got the call that his grandmother had in fact passed away. After this incident he started to meditate and do readings to develop his skills. Tyler Henry is very passionate about helping people to heal. He especially wants to help mothers who have lost children to suicide. Tyler Henry believes it's important to have a healthy degree of skepticism. He might be young, but this gifted man is very gentle and wise and has already helped so many people to heal. We are very excited to see what he will do next!
5. Lisa Williams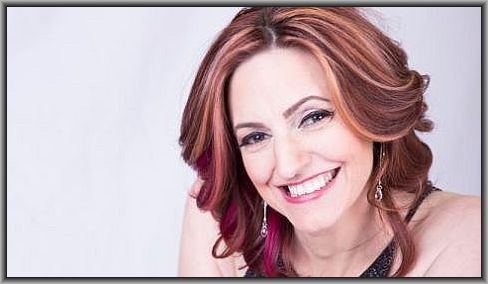 Lisa Williams is without a doubt one of the most famous British mediums in the world. Her popular TV shows Life Among the Dead and Voices from the Other Side have made her enormously successful and well known all over the world. Lisa Williams has always been able to see spirits. As a child, she frequently saw spirits but thought they were just friends and family members visiting. However, when the spirits began telling her how they had died, she understood that her friends were actually ghosts. She could see them as clearly as the living people. Her grandmother was also a medium and helped Lisa Williams with her psychic gift. After doing an accidental reading for a friend, Lisa Williams' psychic abilities spread like wildfire, which led her to work as a full time medium. A few years later, she went to the U.S. on a visit, and met the American television host Merv Griffin. He opened up the doors to a career within the TV industry which very quickly made her one of the best known psychics in the world! Lisa Williams appear in shows and events throughout the world, and shares her psychic gift through her website where she offers spiritual development classes and courses in mediumship. She also has her own radio program, Lisa Williams Show (Podcast) where she talks about spirituality. Lisa Williams is a gifted medium and her accurate predictions are almost unbelievable. She shares her knowledge in an easygoing way, and is truly a joy to watch and listen to!
6. John Holland
John Holland is a renowned psychic medium and has written the best sellers Born Knowing, Power of the Soul, Psychic Navigator, and 101 Ways to Jump-Start Your Intuition. He has hosted the American History Channel show Psychic History. Today, the famous medium mostly works as a public speaker, and has his own web-based radio show on "Hay House Radio" called Spirit Connections with John Holland. He is still very active and travels throughout the U.S for many events that also include workshops.
7. Sally Morgan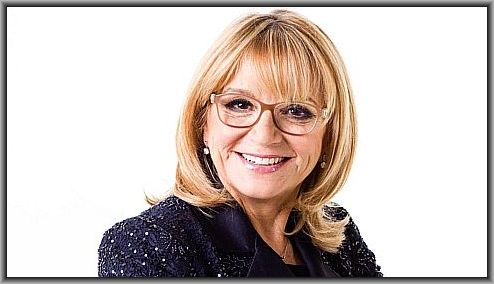 Sally Morgan is one of the most famous British mediums in the world. Her psychic experiences began at the age of 4 when she started seeing ghosts. Her gift seems to run in the family as her grandmother was known as the "Witch of Fulham". When Sally Morgan was in her 20s people came to know her as the gifted psychic and it didn't take long before she became a full-time professional medium. Her remarkable gift even spread to the celebrities and royalties – leading her to do private readings for Princess Diana for 4 years! In 2005, the renowned Professor Gary Schwartz, a Harvard University Ph. D. graduate, tested her abilities and rated her as one of the top 5 psychics in the world! Sally Morgan is a three times best-seller author and do lots of tours in the UK. She has also done many TV appearances and became hugely successful when her TV series Star Psychic first aired in 2007.
8. Derek Acorah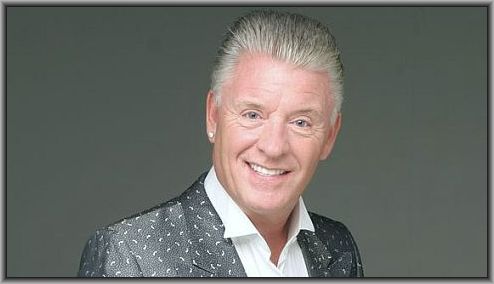 Another very famous medium from the U.K. is Derek Acorah. He is best known for his TV work on Most Haunted, (2002–2010). Derek Acorah has been in the public eye for over 25 years and was the first medium in the UK to demonstrate his work live on air in programs like Psychic Live Time, The Psychic Zone, and Derek Acorah's Predictions. Derek Acorah has been on several British television shows since then, and has also been touring around the UK, Europe, The Middle East, New Zealand, and Australia. Furthermore, he has taken part in several Hollywood based paranormal investigations.
9. Allison Dubois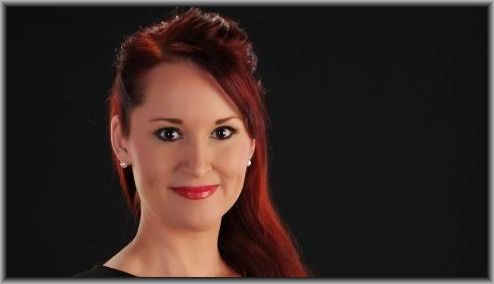 The profiler and medium Allison Dubois from the TV series Medium (2005-2011) is actually based on a real person. Just as the film's character, the real Allison Dubois is a medium who helped the police solving crimes. The real Allison Dubois was born in Phoenix, Arizona, and by the age of six she understood that she was able to talk with departed souls. Allison Dubois has spent four years participating in several tests conducted by Gary Schwartz at the University of Arizona, assisting them in their study of psychic phenomena and mediums. Gary Schwartz was very impressed by her psychic gift and his research is published the book The Truth About Medium. Allison Dubois is a best-selling author and has written Don't kiss them goodbye, We are their heaven, and Secrets of the Monarch. Due to the very successful TV series "Medium", Allison Dubois is ranked as one of the most famous mediums of today.
10. Maureen Hancock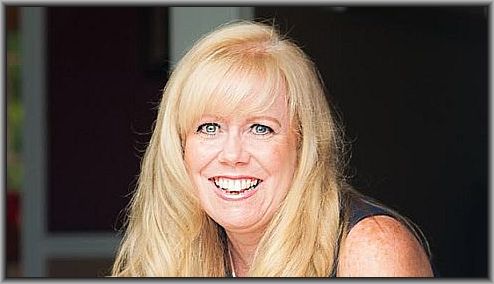 Maureen Hancock has quickly become one of the most famous TV mediums in the U.S. She has made guest appearances on the Ricki Lake Show, and appeared on many local radio and TV spots. Maureen is the author of the bestselling book The Medium Next Door and had her own TV series Psychic in Suburbia (2011). The internationally renowned medium also works as a lecturer and holistic healer.
Famous Mediums in History
The list over famous psychic mediums wouldn't be complete if we don't include Nostradamus and Edgar Cayce, who made the most astonishing predictions!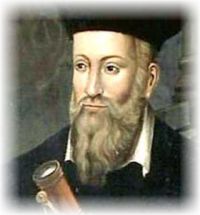 Michel de Nostredame or "Nostradamus" (1503-1566) – born in Saint-Rémy-de-Provence, France – is one of the absolutely most famous mediums of the past. His predictions are almost unbelievable and were made long before his time. However, since he wrote down his prophecies in a set of Quatrains (four-line rhyming verses), there's no question about his psychic abilities. Some of his most famous predictions are the:
French Revolution (1789-1799)
Defeat of Napoleon (1815)
Assassinations of the Kennedy Brothers (1968)
Rise of Hitler (after World War I, 1920s, 1930s)
9/11 Terrorist Acts (2001)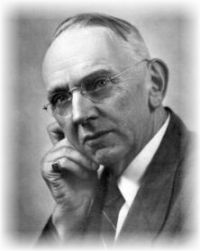 Edgar Cayce (1877-1945) – born in Kentucky, USA – is regarded as one of the most famous trance mediums of the 20th century. Even if he was devoted to the Christian religion, he was actually one of the early founders of the "New Age" movement. He was a mystic and answered questions about health, healing, holistic medicine, dream interpretation, reincarnation, karma, and about the Atlantic civilization. Due to his extensive work, he is regarded as one of the most influential and famous spiritual mediums ever! While he was in a sleep-like trance, his secretary would read the questions and record the answers given to him by God. The most well known prophesies by Edgar Cayce that came true include:
The Stock Market Crash of 1929 – This prediction was first made in 1925 and then again in March 1929 – six months before the market crash.
World War II (1939-45) – This was foreseen in 1935.
Blood as a Diagnostic Tool – Back in 1927, when he did this prediction, this medical advancement was regarded as science fiction.
El Niño & La Niña Effect – which means that when the average ocean temperatures in one part of the world gets warmer or colder, it can influence the weather around the globe. This was predicted in 1926.
The Shifting of the Earth's Poles – This was predicted in 1936 by Edgar Cayce, and in 2003 the PBS television program NOVA reported astonishing discoveries about our planet's electromagnetic fields and poles.
Other names of famous psychics and mediums from the recent past include: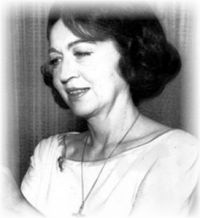 Jean Dixon (1904-1997) – born in Wisconsin and raised in California, USA – is known for her famous predictions on the:
Assassinations of President John F. Kennedy, Senator Robert Kennedy, and Mahatma Gandhi
Death of President Franklin Roosevelt, Martin Luther King, and U.N. General Secretary Dag Hammaskold (plane crash),
Launching of Sputnik, Fire of the Apollo Rocket (killed three astronauts)
Suicide of Marilyn Monroe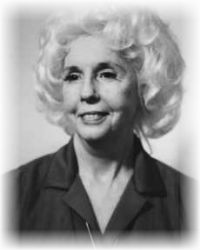 Irene Hughes (1920-2012) – born in Tennessee and lived in Crete, Illinois – made regular appearances on The Merv Griffin Show, A.M. Los Angeles, and Regis Philbin's Saturday Night in St. Louis. Her clients included celebrities like Howard Hughes and Eva Gabor. She predicted that:
Robert Kennedy would almost be nominated but then the Democrats would switch to someone else (Robert Kennedy was the leading candidate for the Democrats but was shot in June 6, 1968)
Lyndon B. Johnson would not seek re-election as President (the prediction was made more than a year before the announcement that was made on March 31,1968)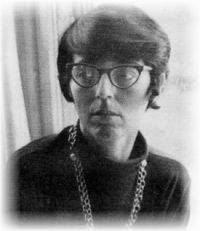 Jane Roberts (1929-1984) – born and raised in New York, USA – self proclaimed psychic that channeled the energy personality called "Seth". Her publication of "The Seth Material" made her one of the most distinguished people in the paranormal community.
Sylvia Brown (1936-2013) – grew up in Missouri, USA – made regular appearances on the TV shows Larry King Live and The Montel Williams Show. She also hosted on the HayHouse Radio. She predicted that:
Arnold Schwarzenegger would run for political office (this was predicted before it was known that he would run for governor of California)
Madonna would have another baby with a different man
Two individuals would be arrested for the Oklahoma City bombings
Jon Benet Ramsey case would never be resolved
These American ladies above are probably the most famous female mediums of the 20th century.